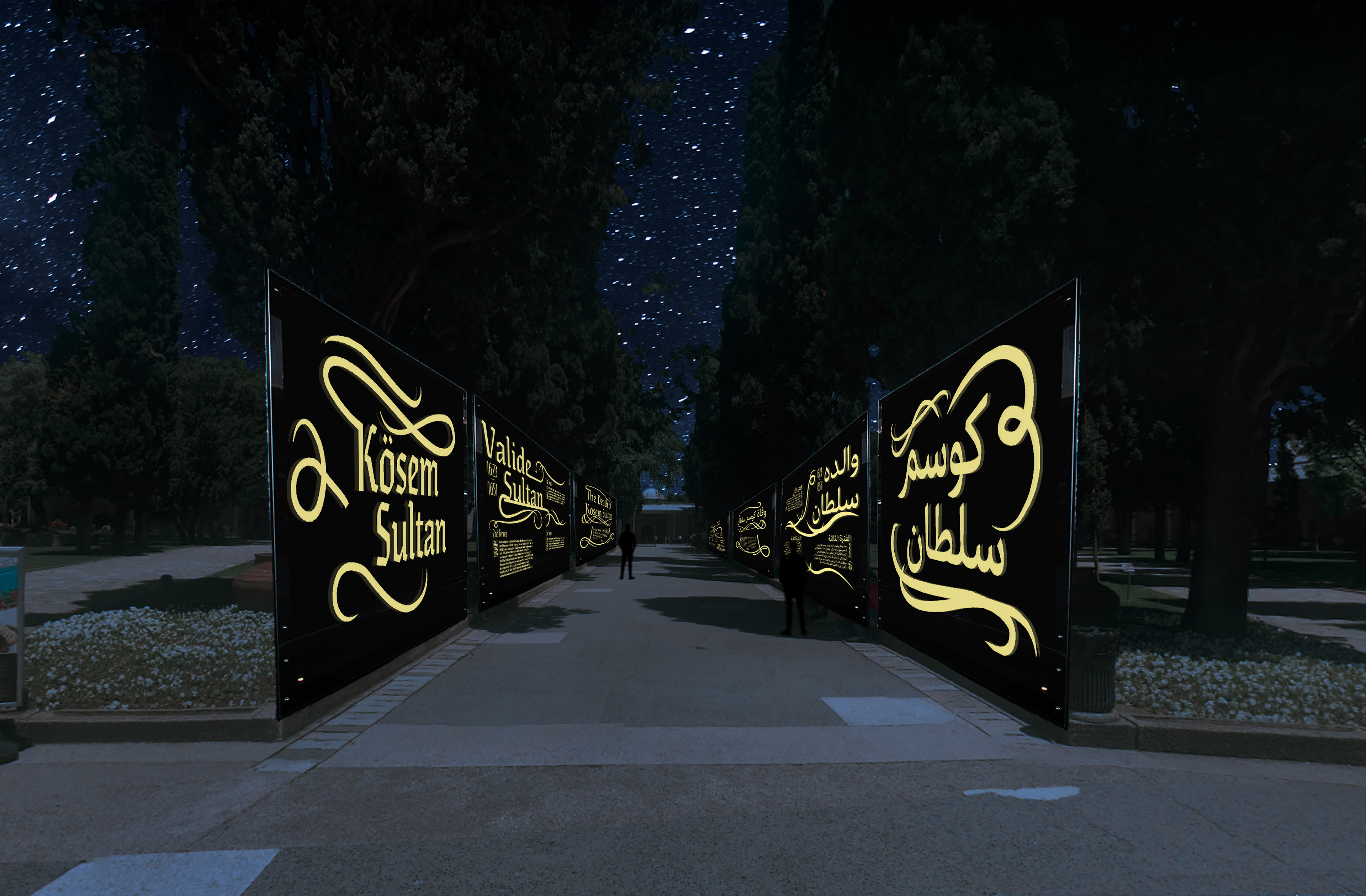 The main concept for this project was to tell the lesser-known side of Ottoman History. Behind the great Sultans were the women who supported, guided and advanced the Ottoman Empire. Based in the walkway of the Second Court in the Topkapi palace ground, this project showed the story and history of one the most influential and powerful women, Kosem Sultan.
Looking at the design and art from that period, I found myself echoing Turkish Calligraphy. I felt that this resonated with the history of Kosem. The Calligraphy strokes were playful and decorative and would also lead and guide the viewers on what to read. As well as telling the story in English, I wanted to tell it in Arabic. The typography and style was bold and informative and resonated that period & style.
The projection mapping informational walkway would be an evening and night-time event that visitors of the Topkapi palace would come and see. The projection mapping would be animated so that visitors could witness the work, as if someone was writing on the walls. Visitors can walk down and around the palace grounds where the exhibition takes place.