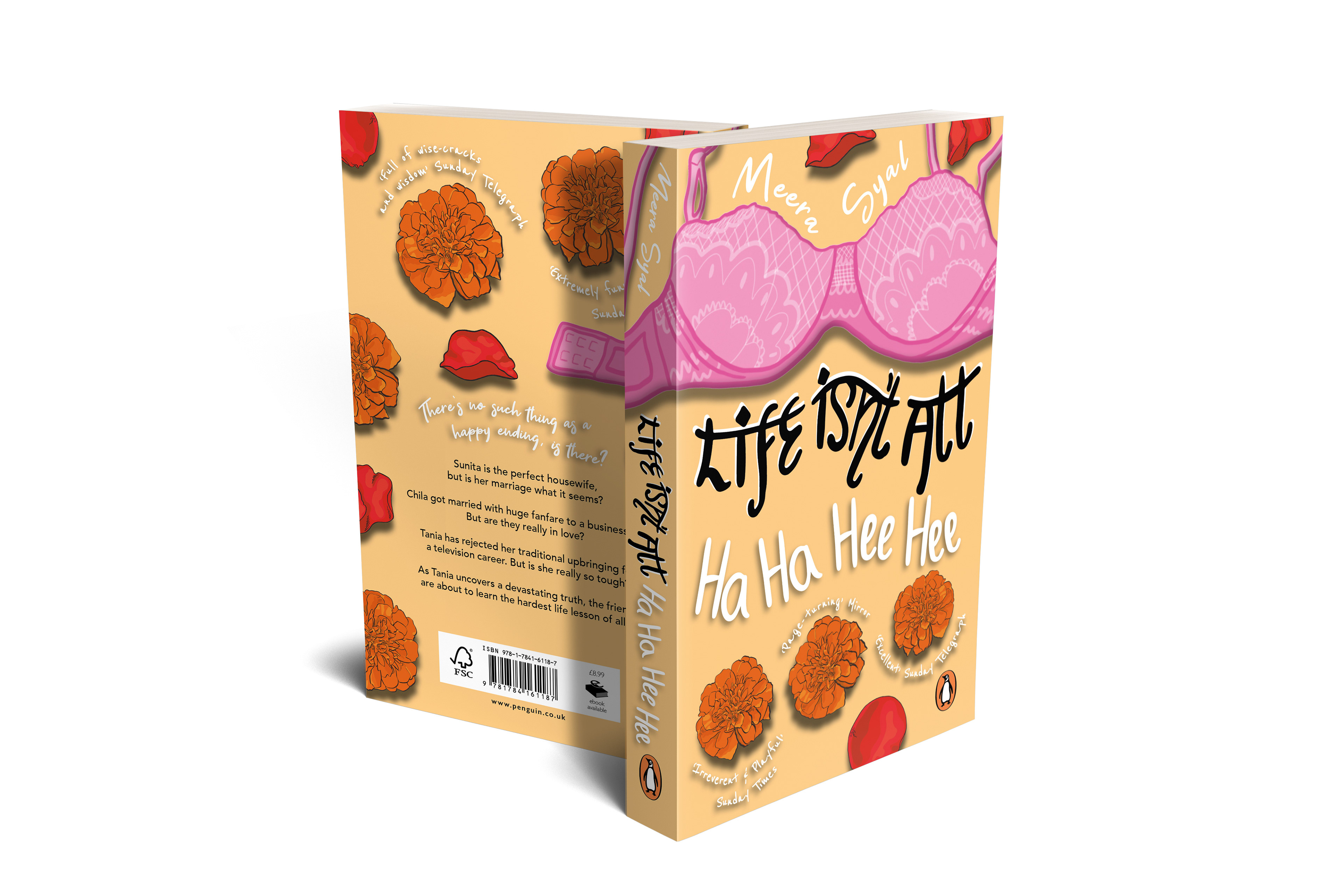 'Her mother who had handed over a parcel of brand new and frilly pink lingerie which she had bought as part of Chila's trousseau, ready to wear when her daughter finally moved in with Deepak tonight, man and wife all official. Her Mother who had coughed with embarrassment as Chila discovered the sprinkling of rose petals hidden amongst the Cellophane, shyly folding in on themselves like her own fingers were doing now. "Sweet, Mum." Chila smiled, ignoring the subtext in her mother's eyes, My poor baby will have the dirty thing done to her tonight. Chila had not had the heart to tell her the dirty thing had already taken place many months ago in a lock-up garage just off the A406.'
Page 13, Life Isn't All Ha Ha Hee Hee by Meera Syal.
This book cover was designed to show the humorous and memorable side of 'Life Isn't All Ha Ha Hee Hee'. The contemporary design was inspired by the Chila's wedding (a key event that was very memorable to the three main characters of the book). The flowing pink bra made the book more exciting and mischievous. Prior to the event, her mother had gifted her a bright pink frilly bra for her wedding night. It was presented to her on a silver tray with rose petals and wrapped in cellophane. The marigolds were the flowers seen and used by guests at Chila's wedding. The handwritten Sanskrit text was a contemporary touch that made the book feel very accessible and something a reader would pick up. It also paid homage to the South Asian characters and their culture.