Create an integrated campaign that celebrates 100 years of Disney. Celebrate everything that Disney has created and acquired over the 100 years to an audience of 18 - 35 year olds across the world. Designed in collaboration with Jessica San. 
THE 'DREAMS COME TRUE' MOVING IMAGE ADVERT

​​​​​​​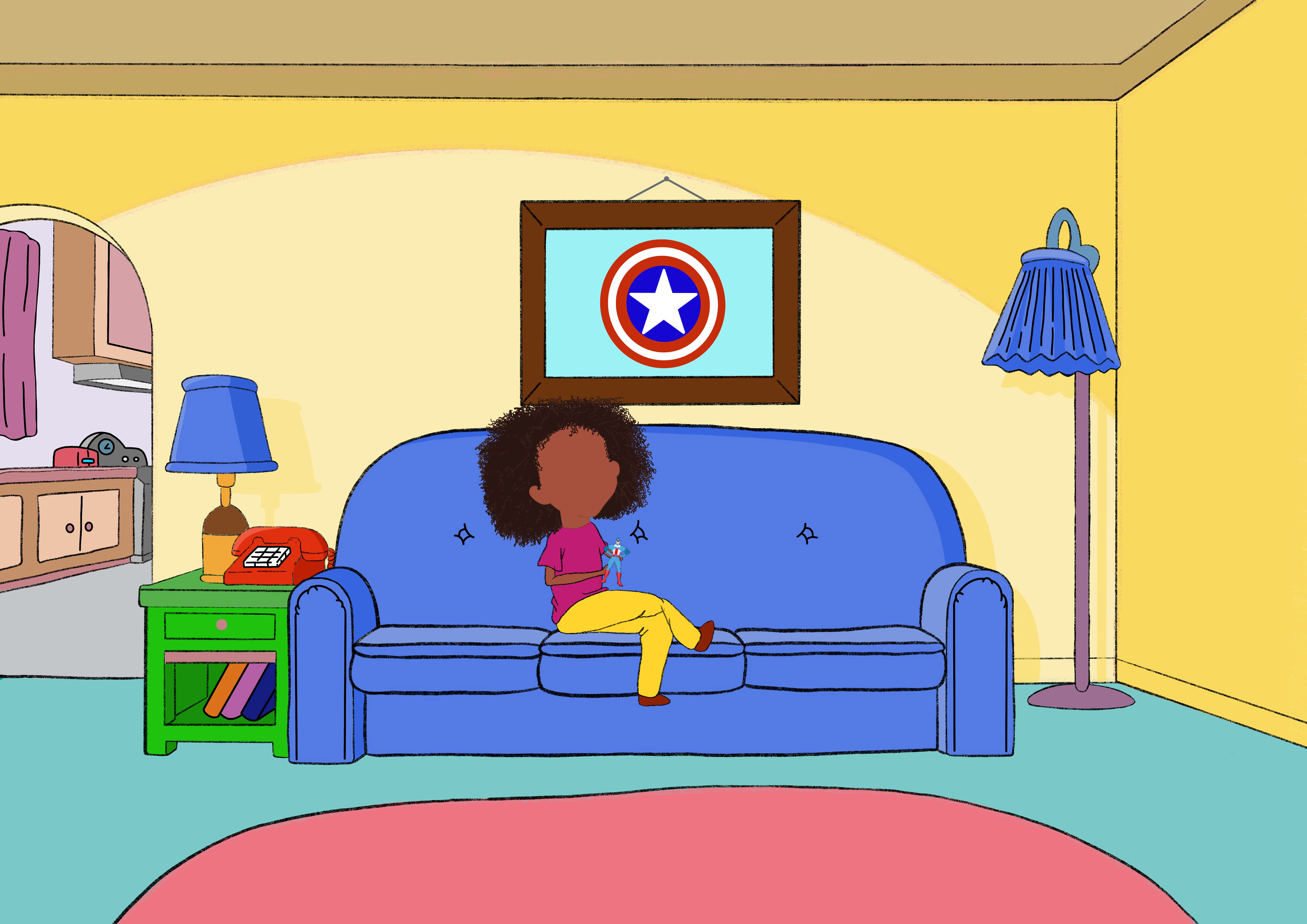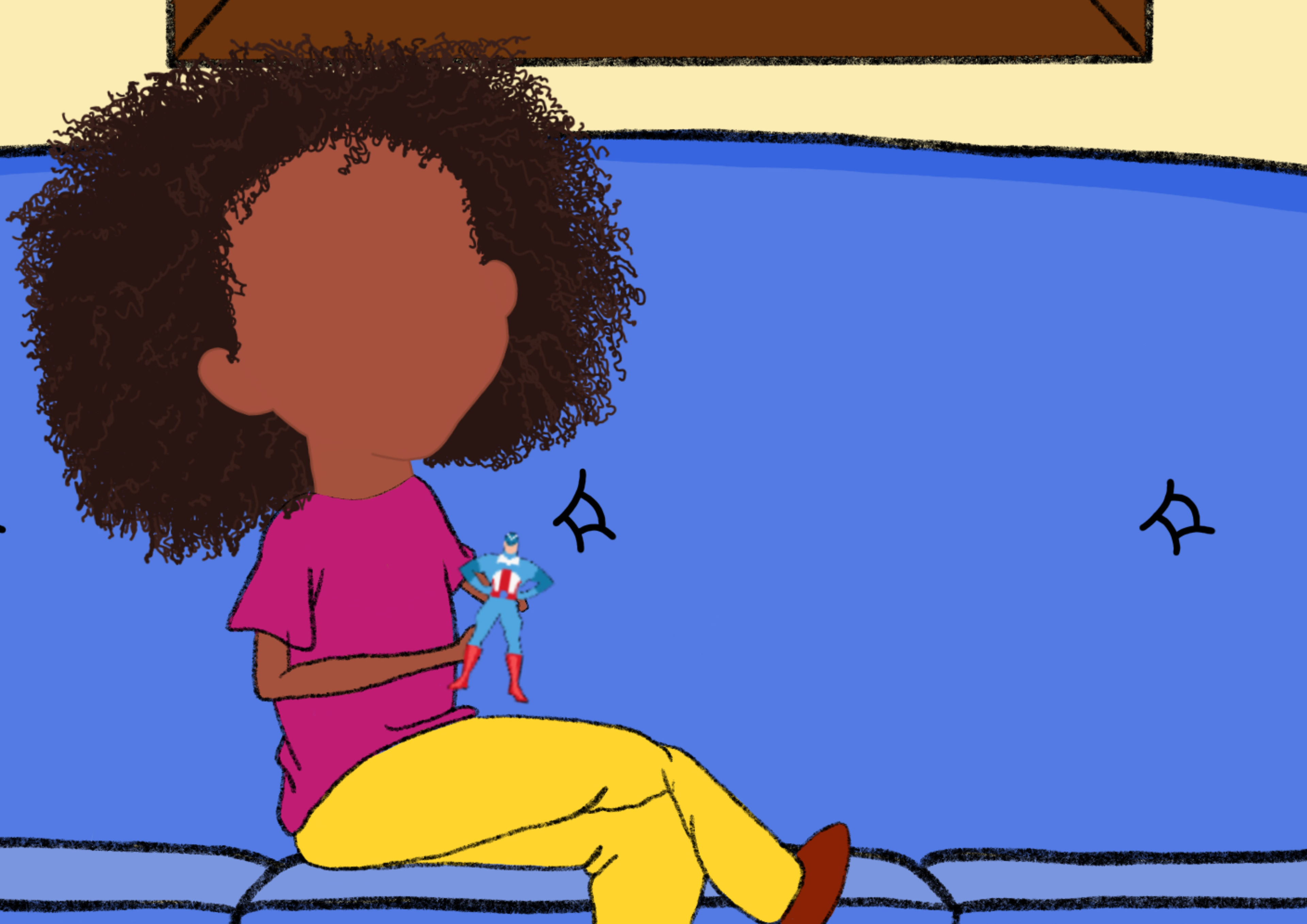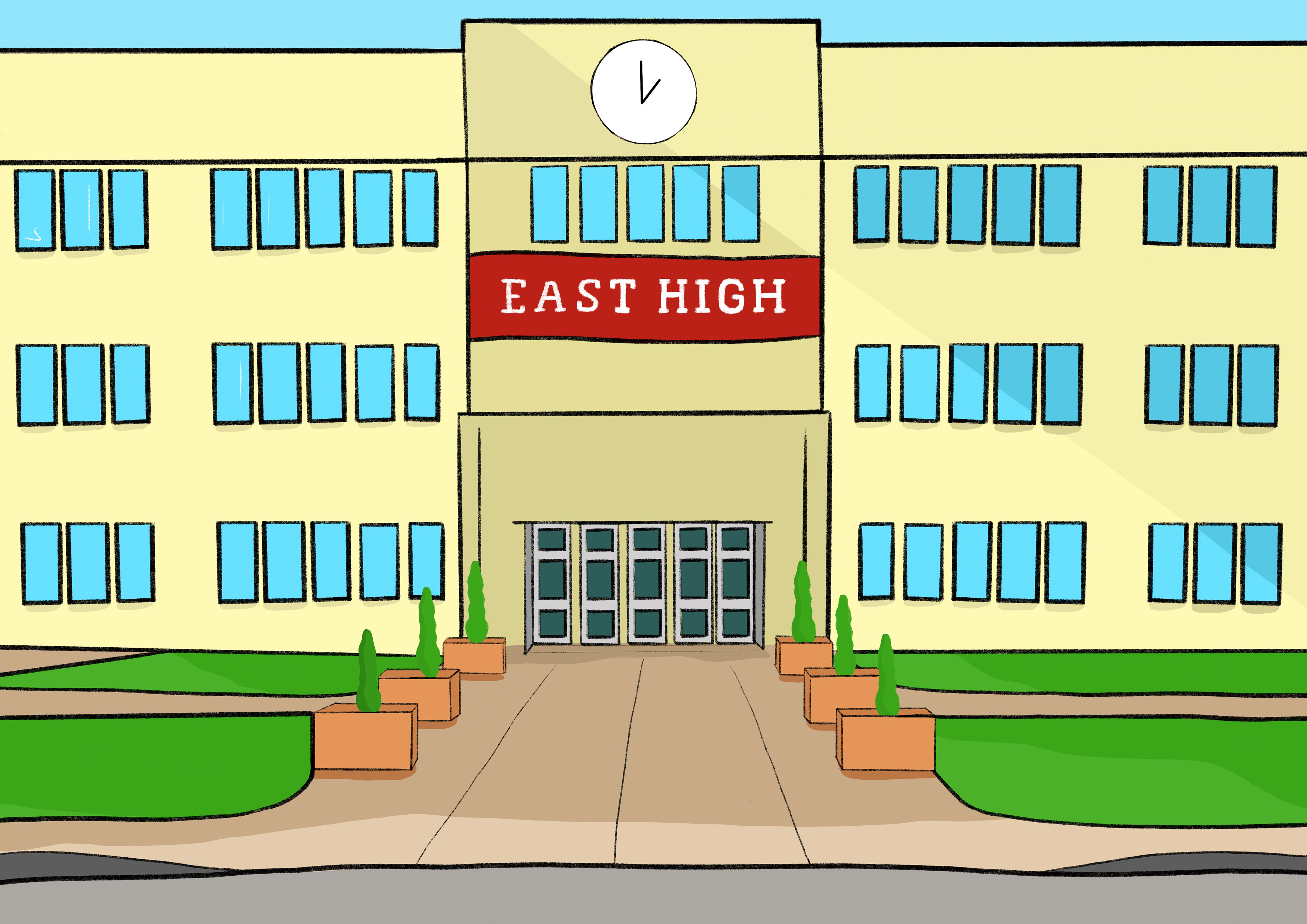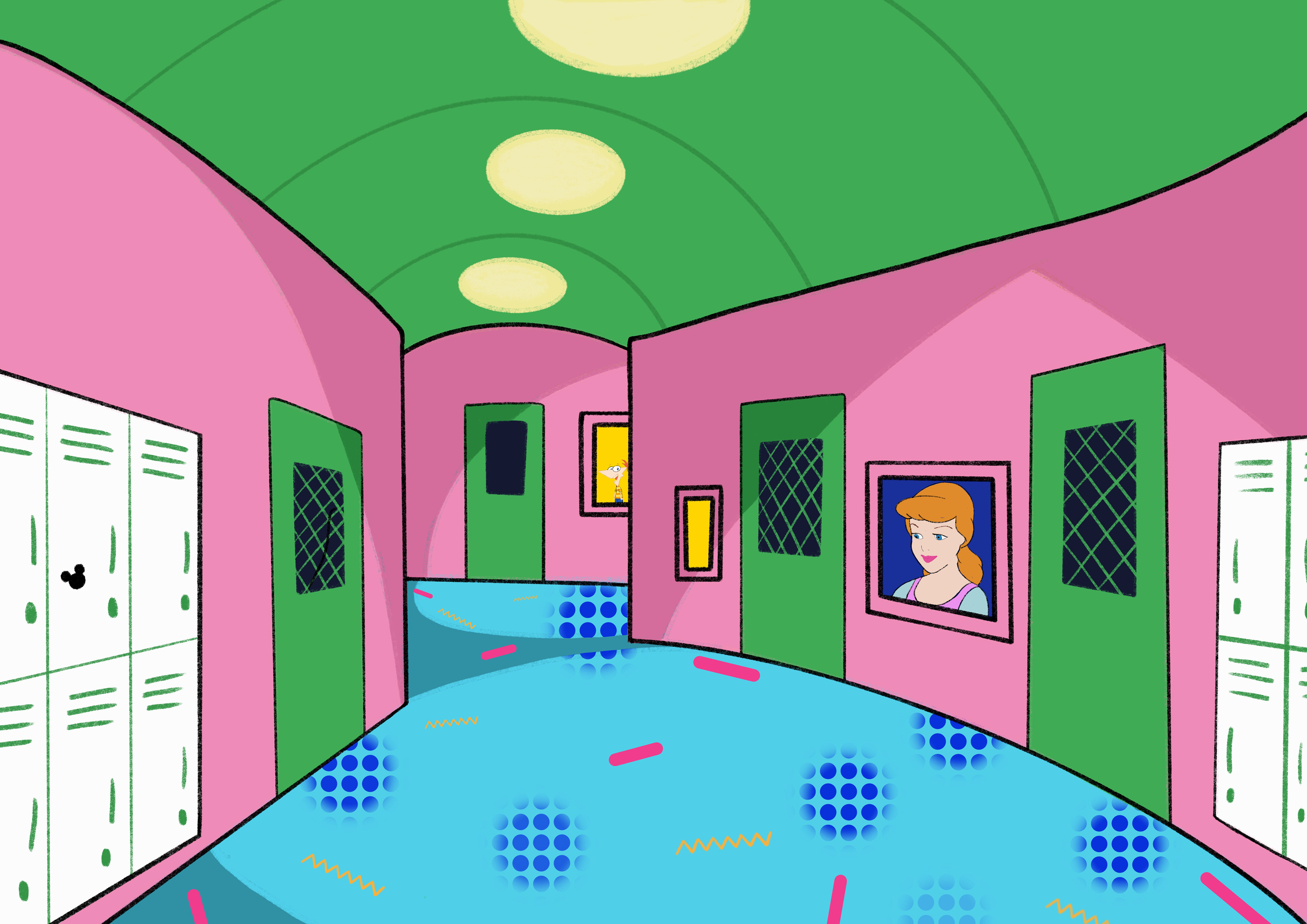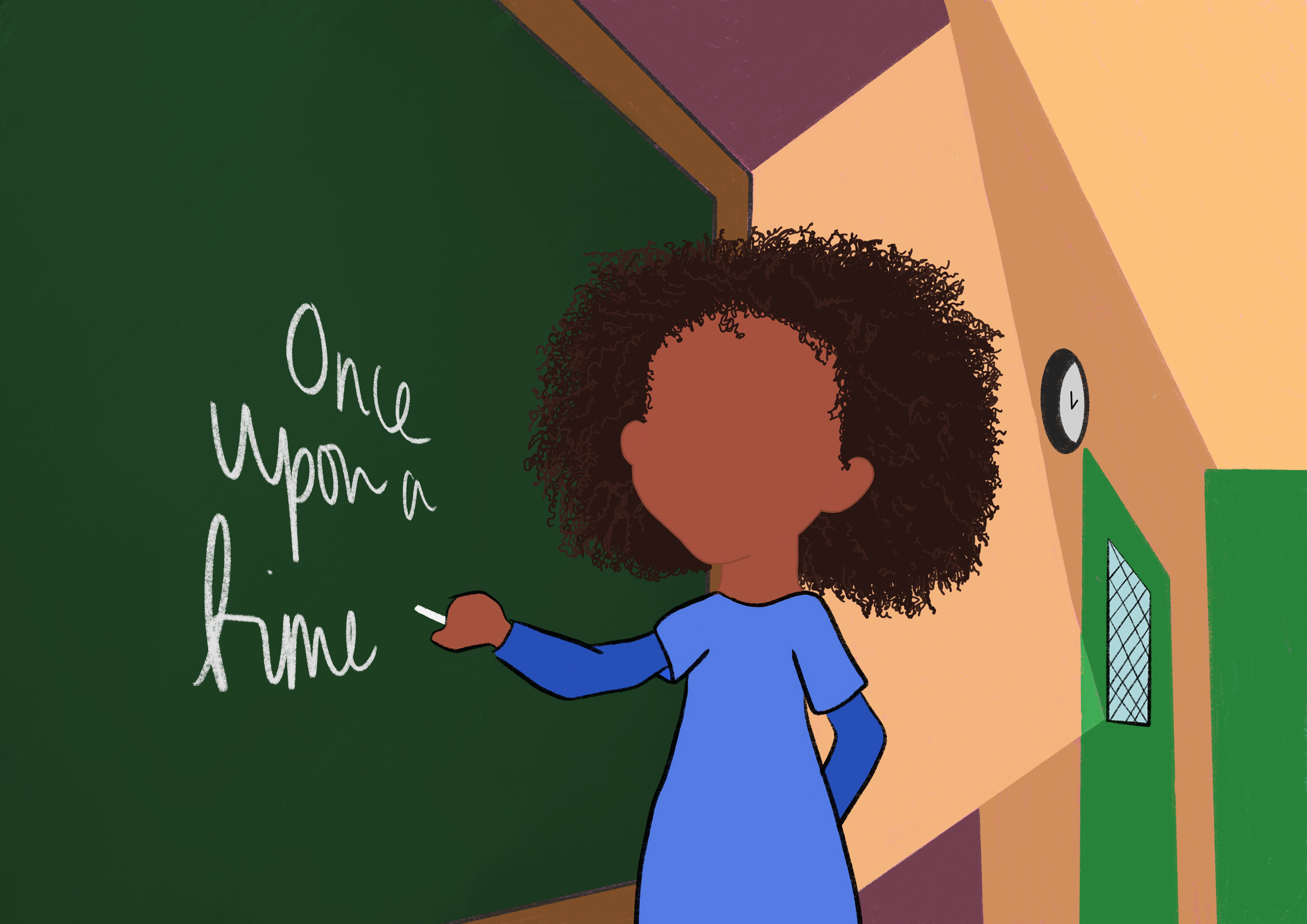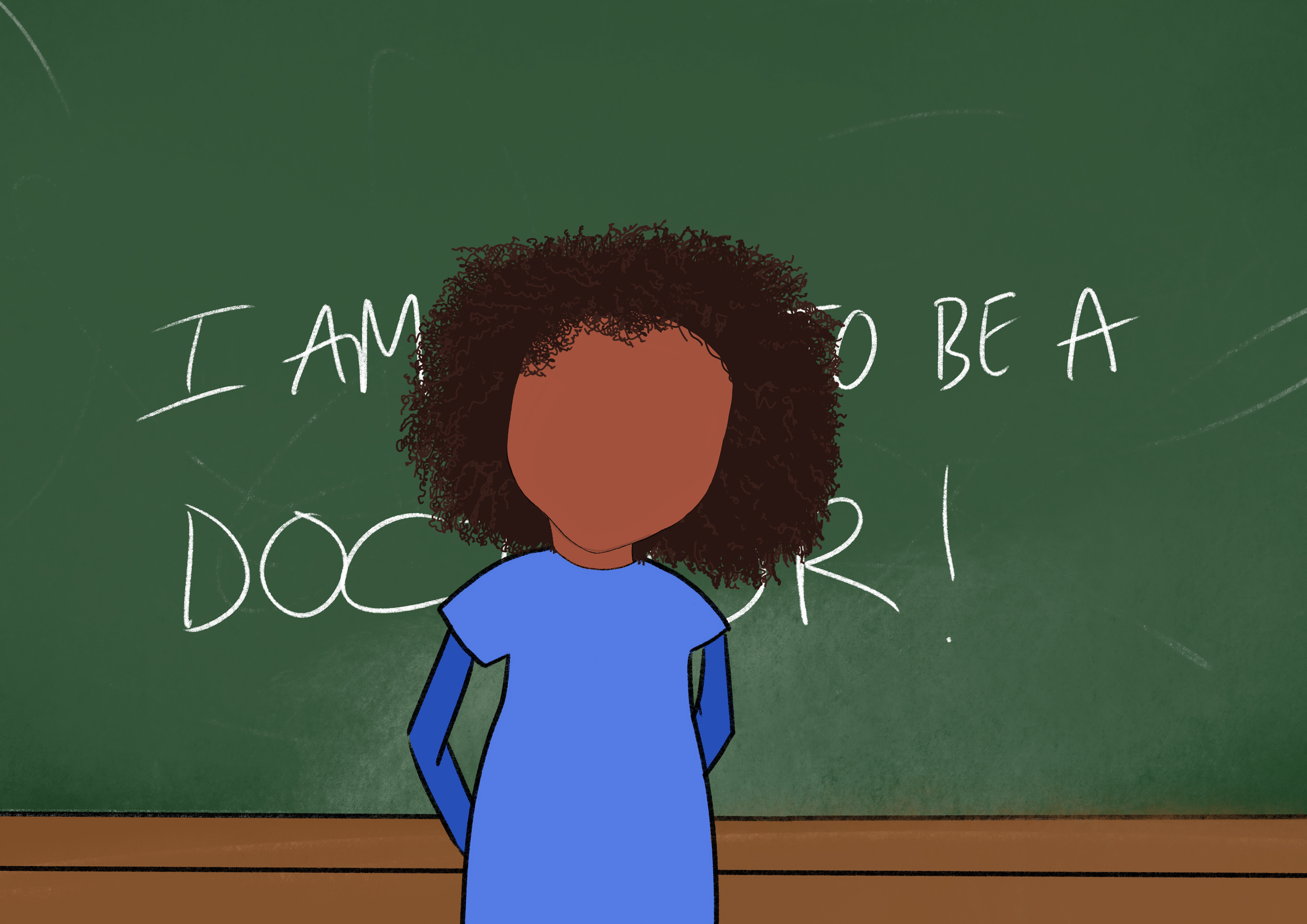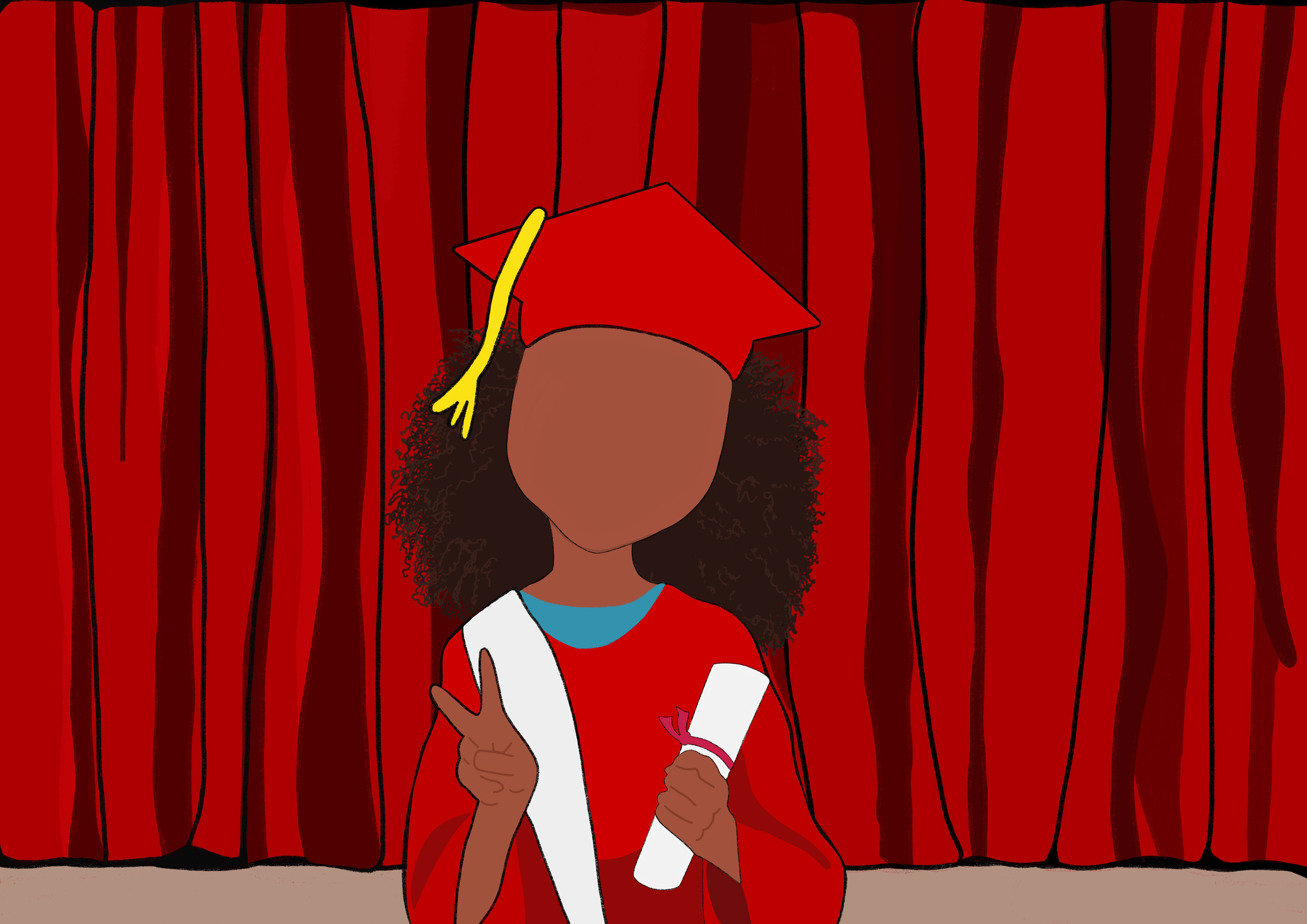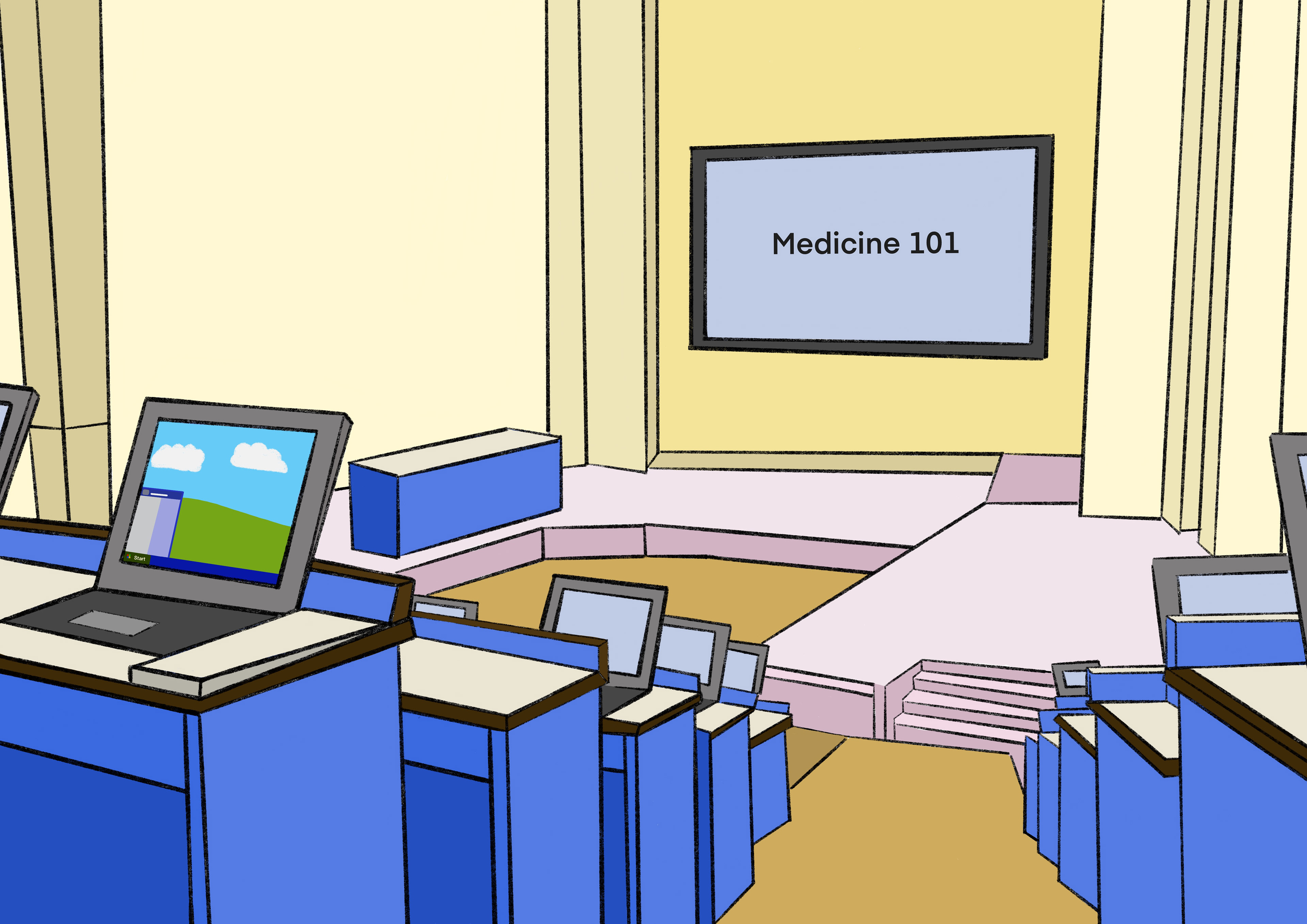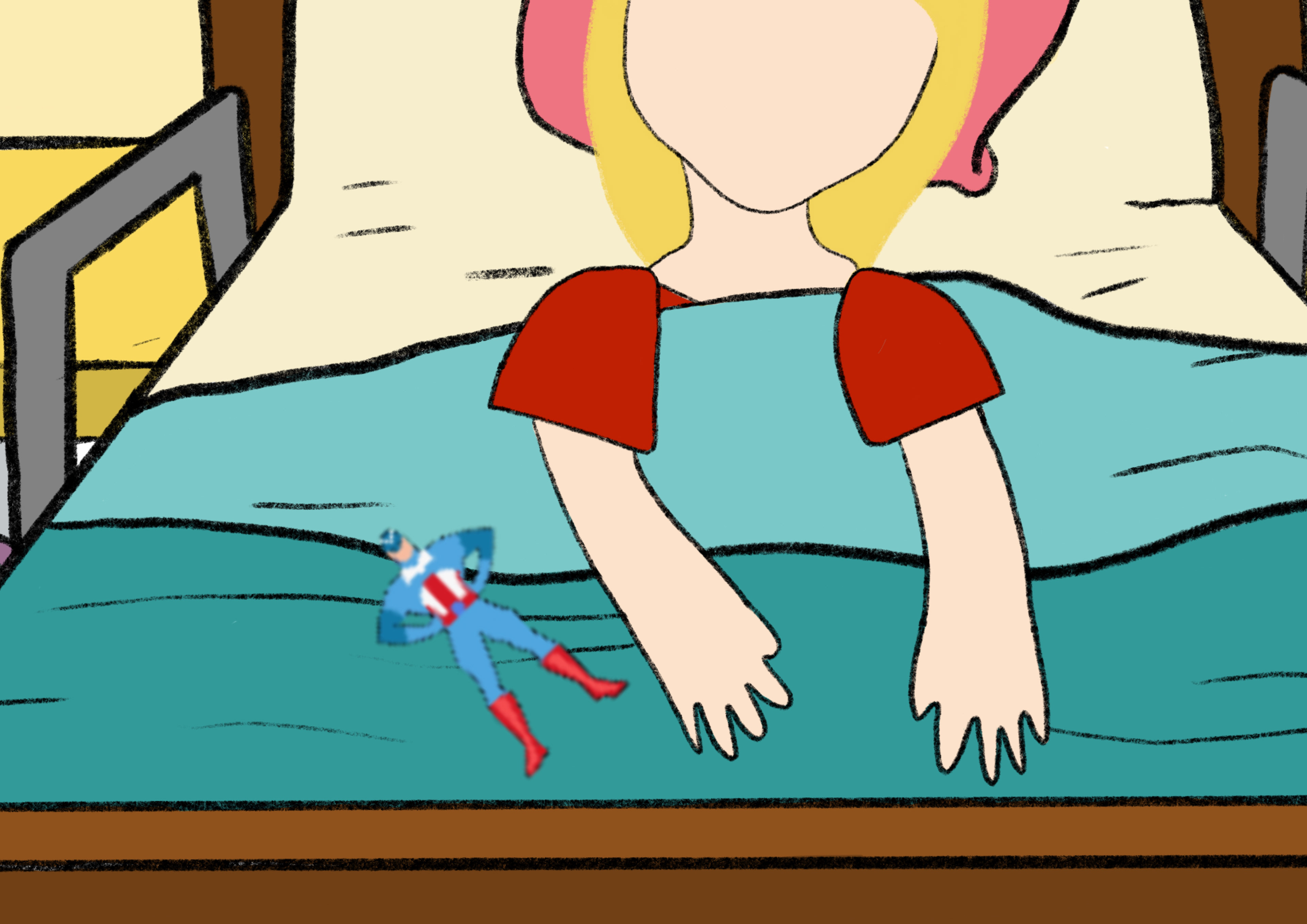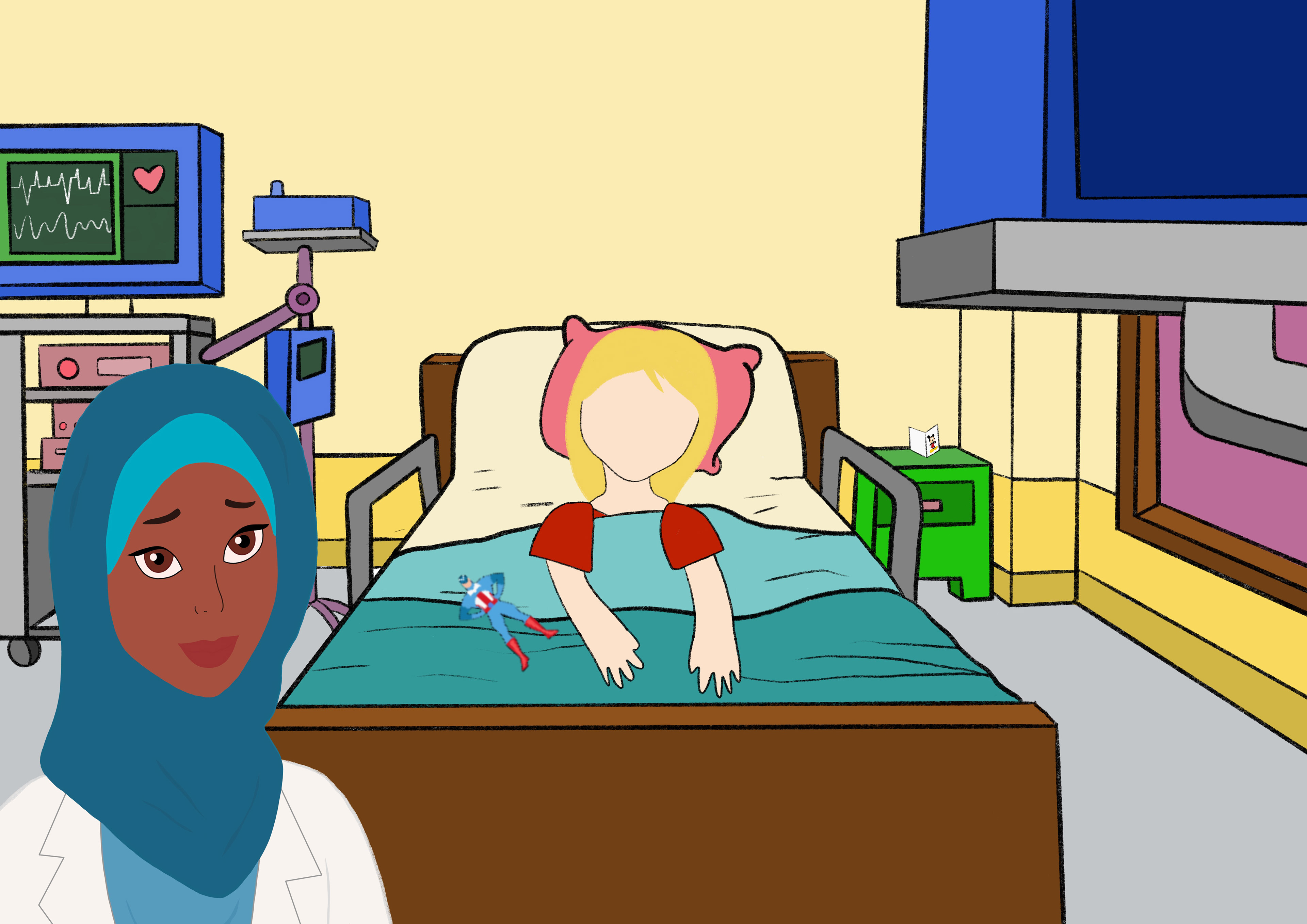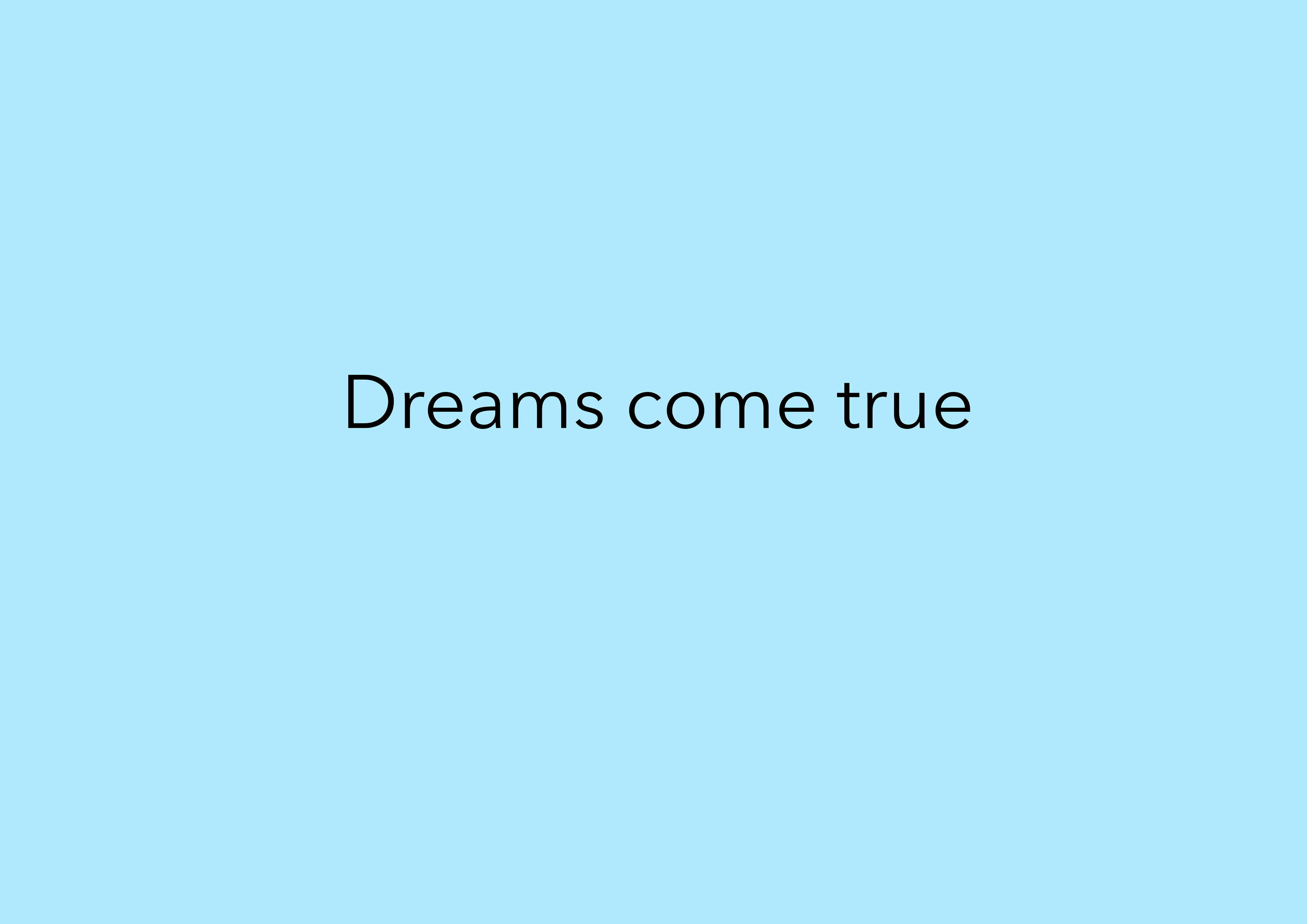 The first outcome of the campaign is a moving image advert. The advert follows a young girl playing with a superhero – linking to the Marvel side of Disney. As she grows older throughout the 90s and 2000s, she is seen going to school and becoming a doctor demonstrating her dreams of becoming a superhero and helping others. We see that her dreams have come true. The advert tells the audience it's okay to dream big.
The advert reaches to the target audience of the EMEA background by having a person of colour as its main focus. We see the 90s and 00s nostalgia with the hidden Disney easter eggs throughout the advert. It celebrates 100 years of Disney with a story that is reached across all generations.
THE 'DREAMS COME TRUE' POSTER CAMPAIGN

​​​​​​​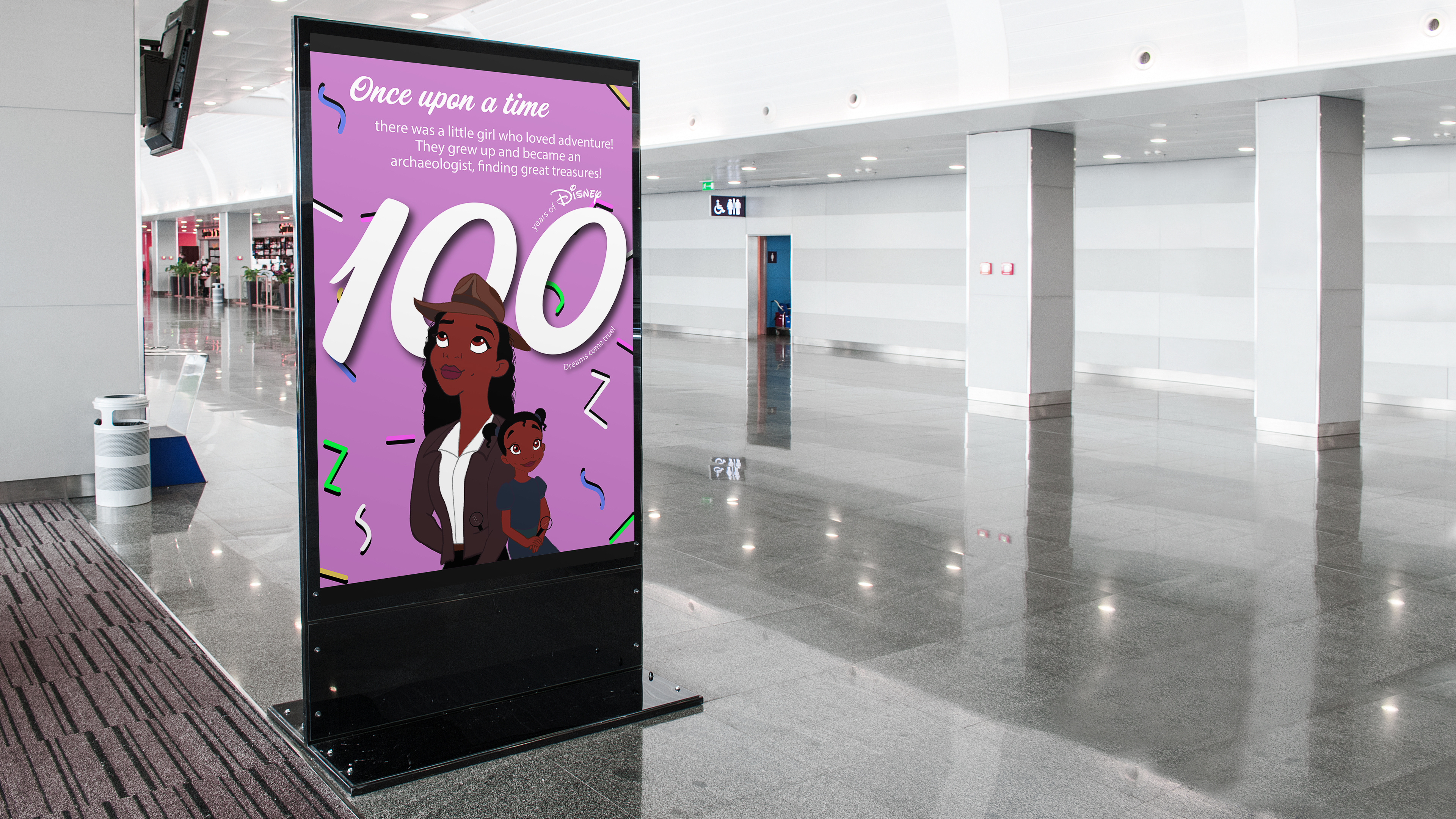 Just like the moving Image advert, the posters illustrate the same theme of a young child growing into an older adult with their dream career option, such as an archaeologist, teacher, chef or doctor. The posters reached the EMEA target audience with the choice of careers and the decision to use people of colour. The posters also hit the nostalgia mark with the illustration styles being inspired from Disney movies and tv shows from the 90s and 00s. We also see a poster with 'The Simpsons' drawing style as Disney have acquired and now own the 20th Century Fox animated series. The posters would be placed in public spaces such as bus stops and shopping centres, places that the target audience would visit and see.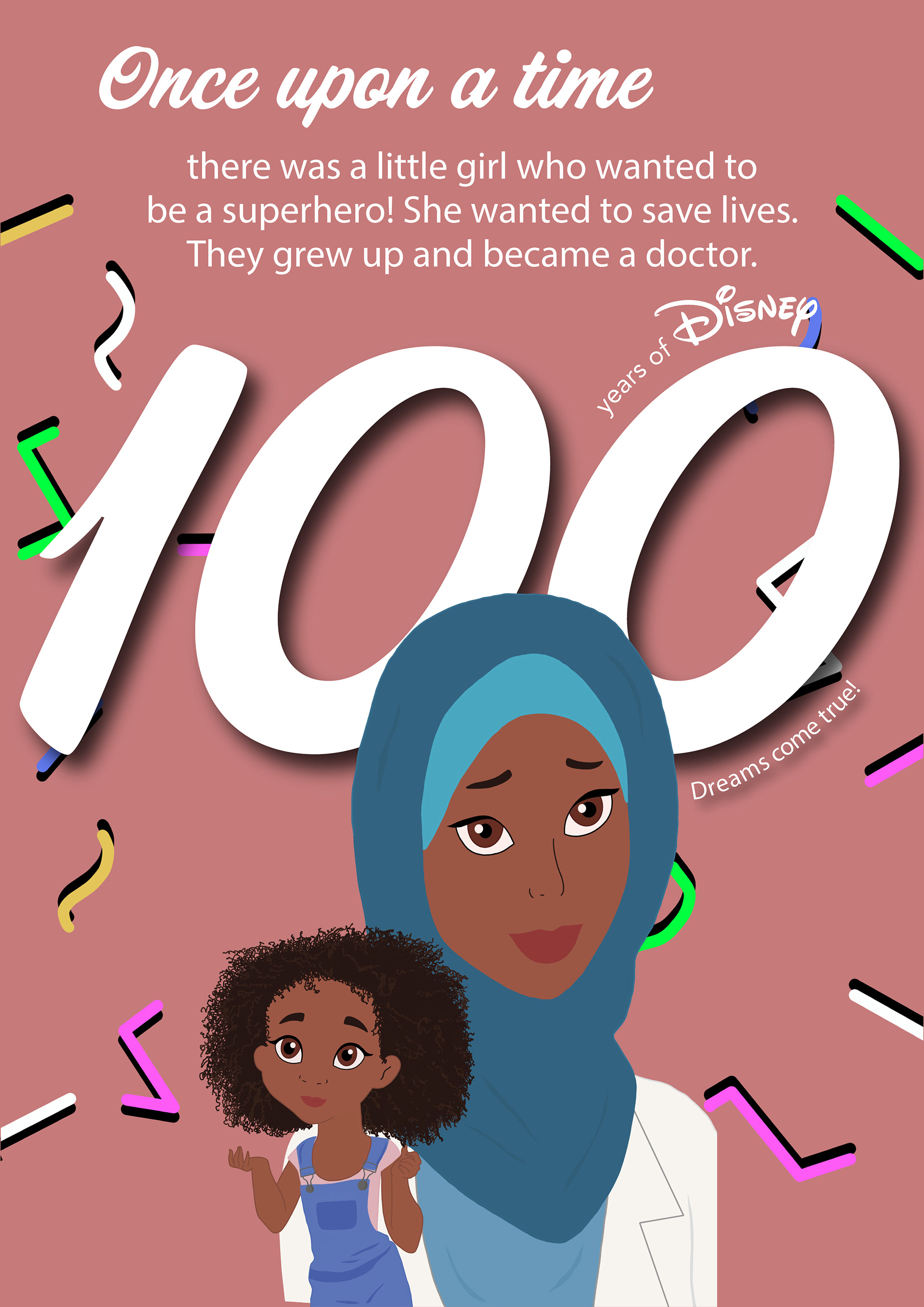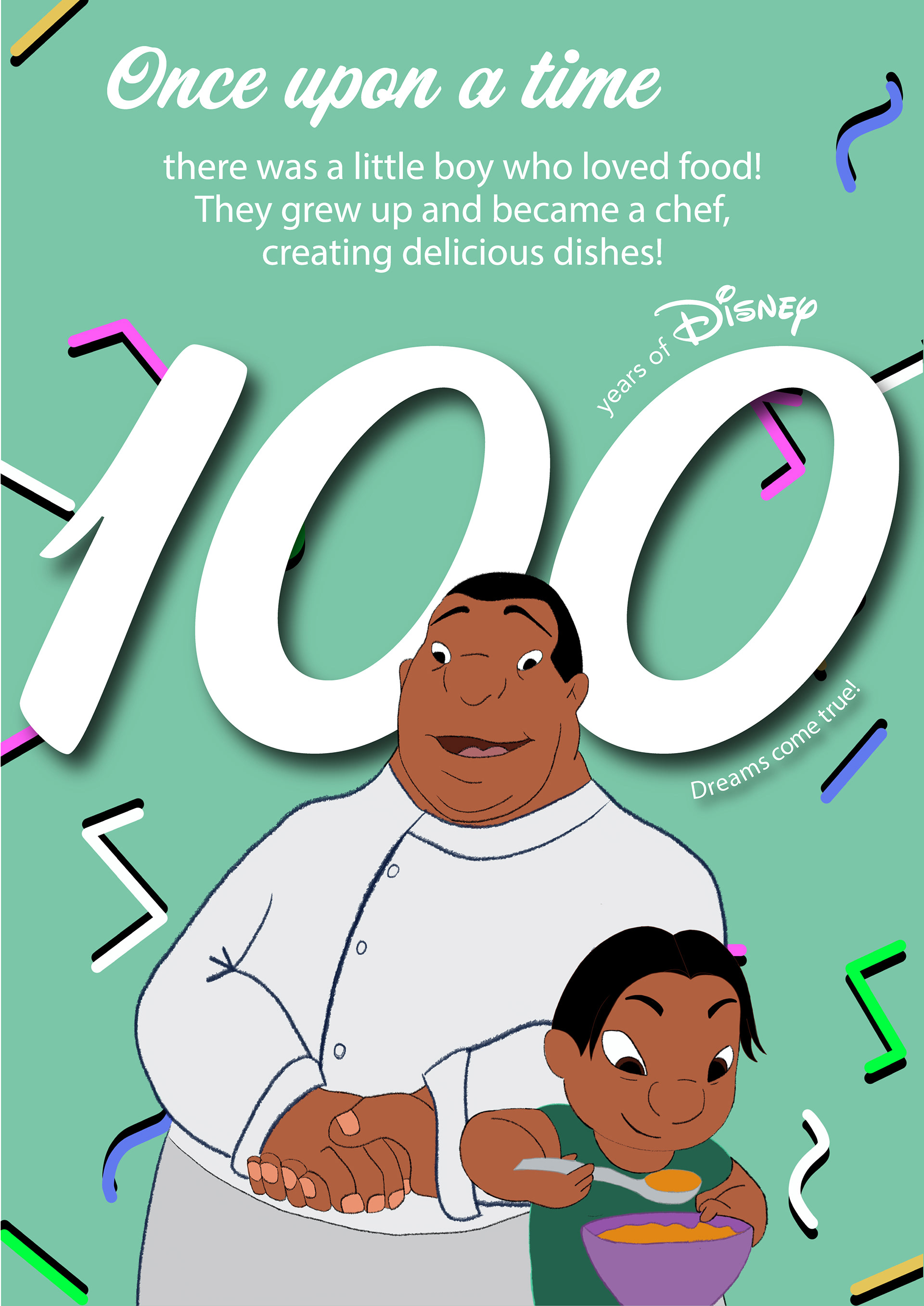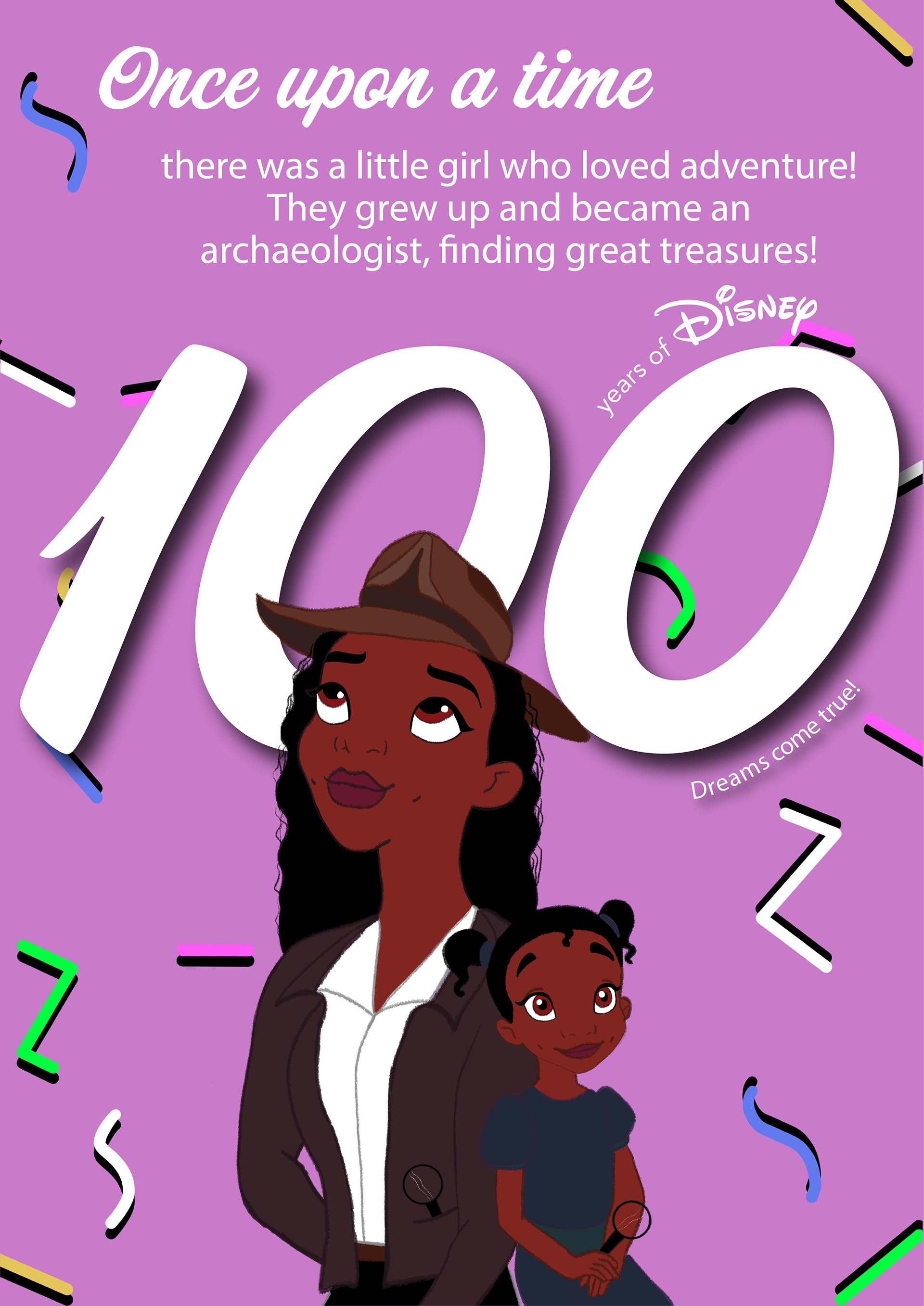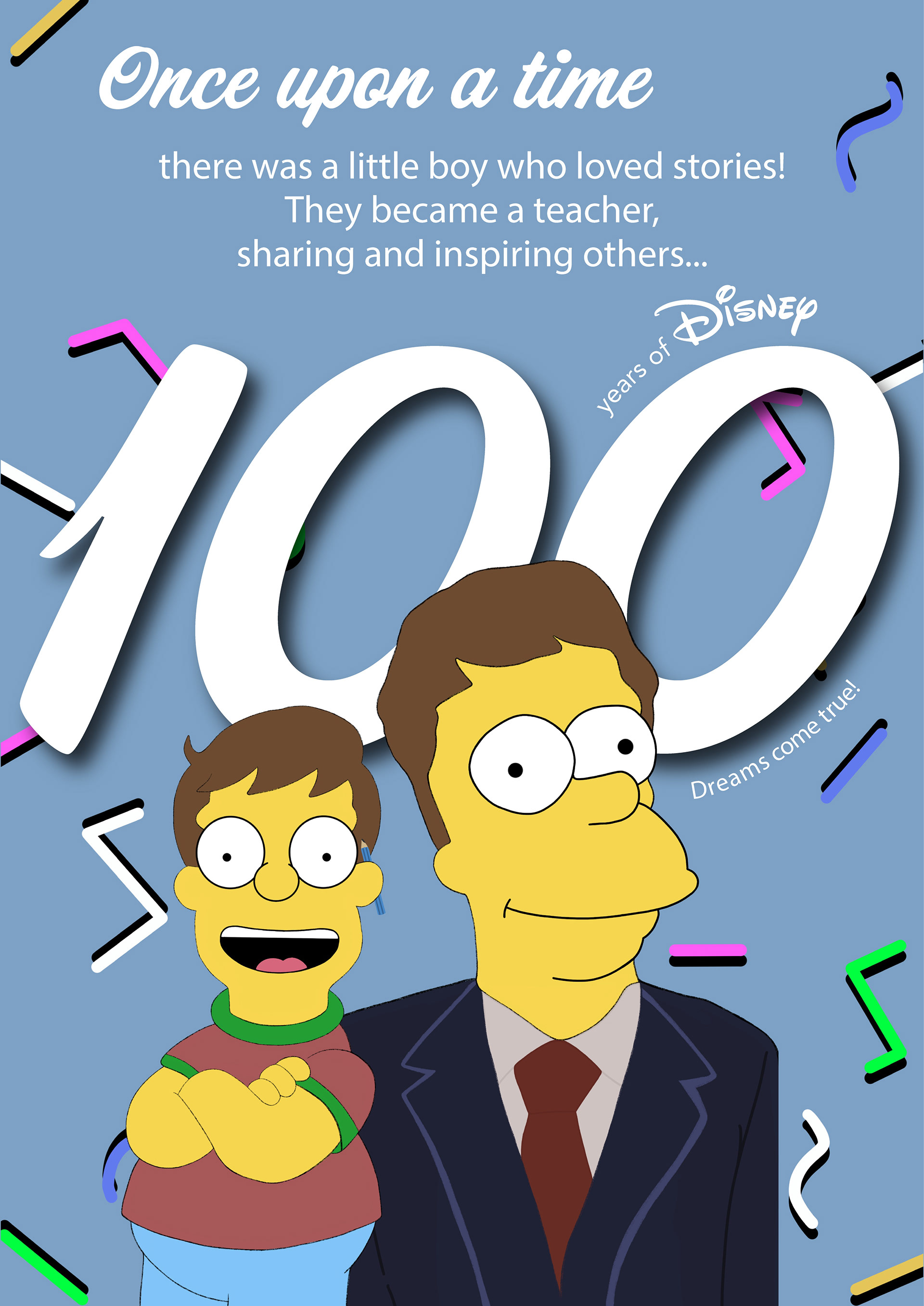 THE DISNEY 100 APP

​​​​​​​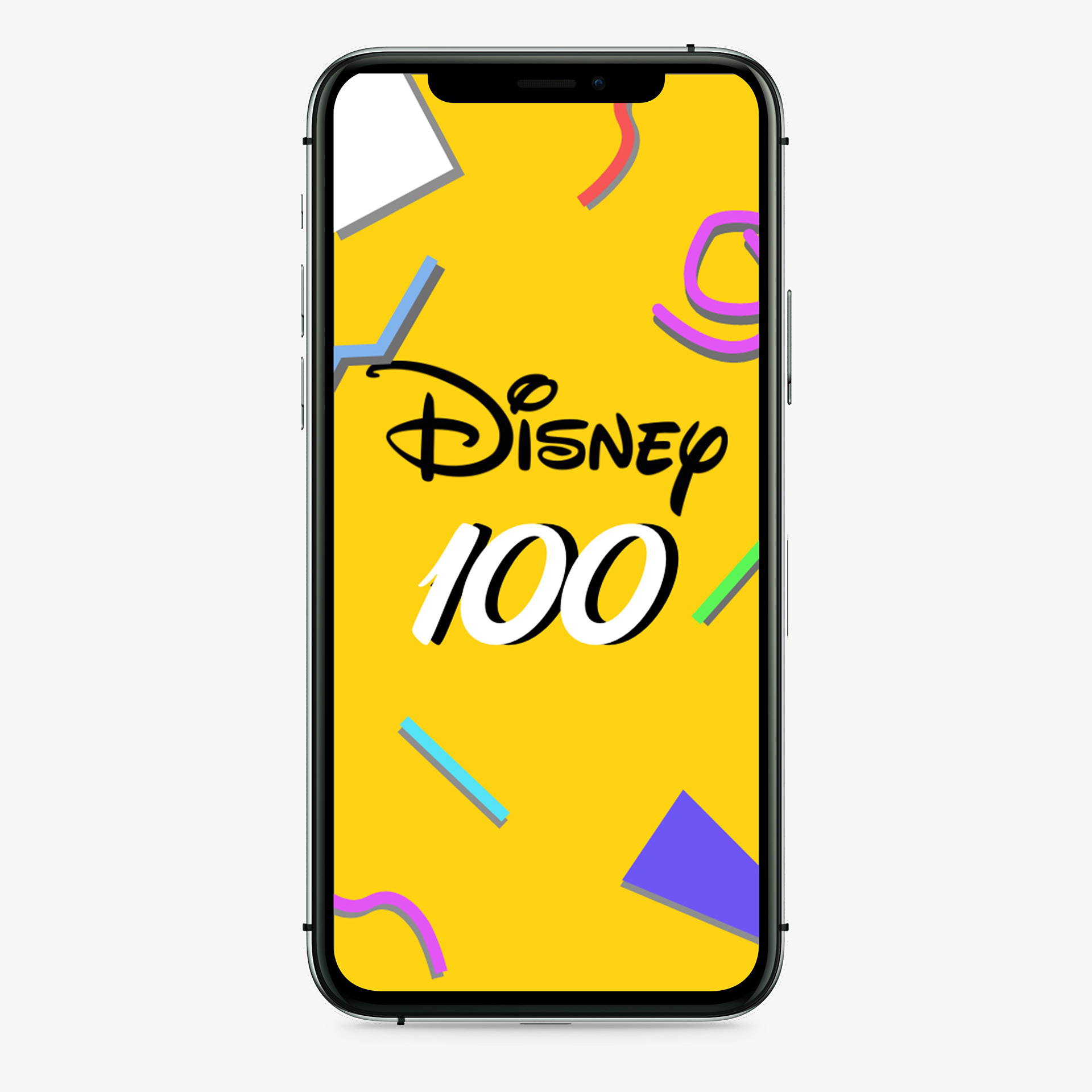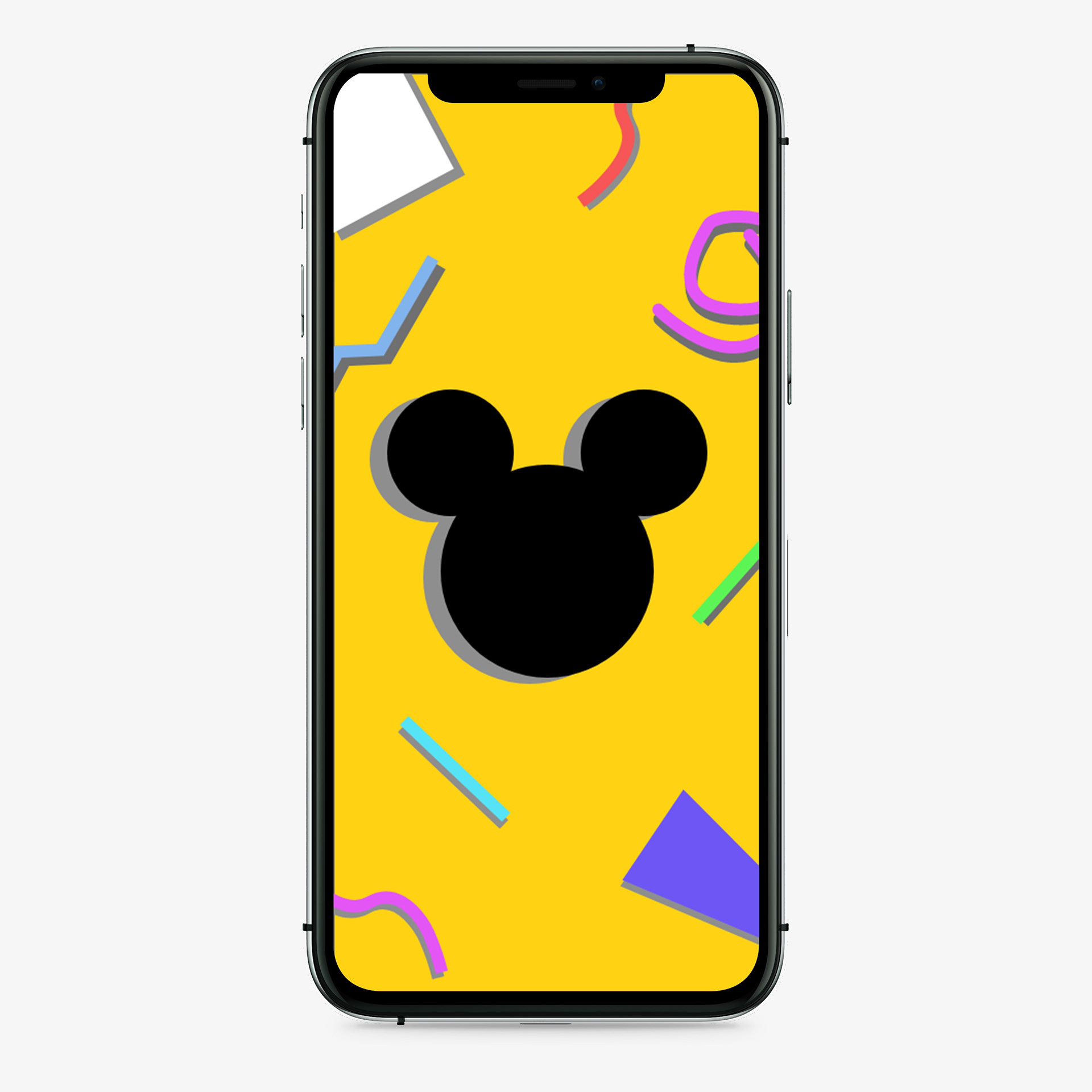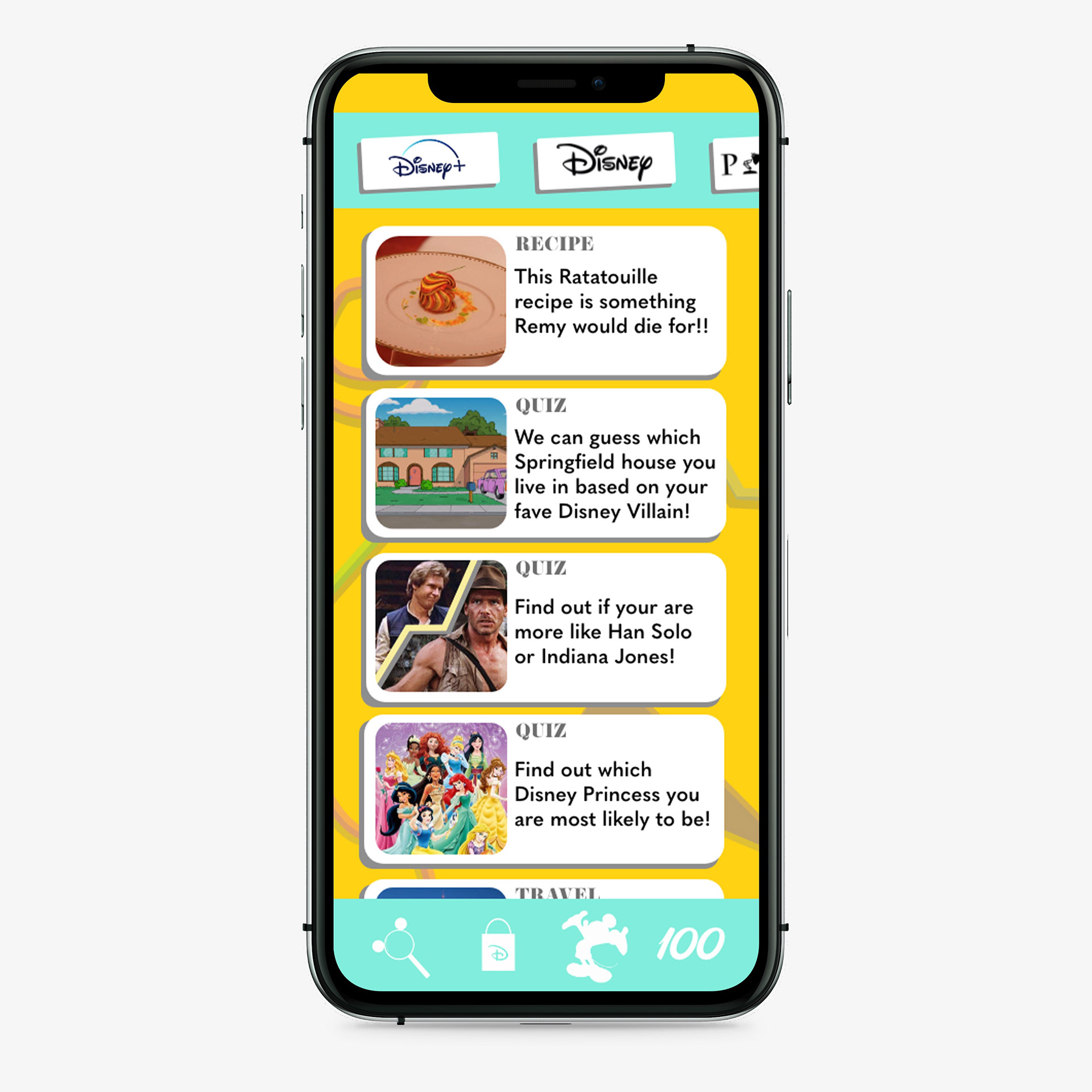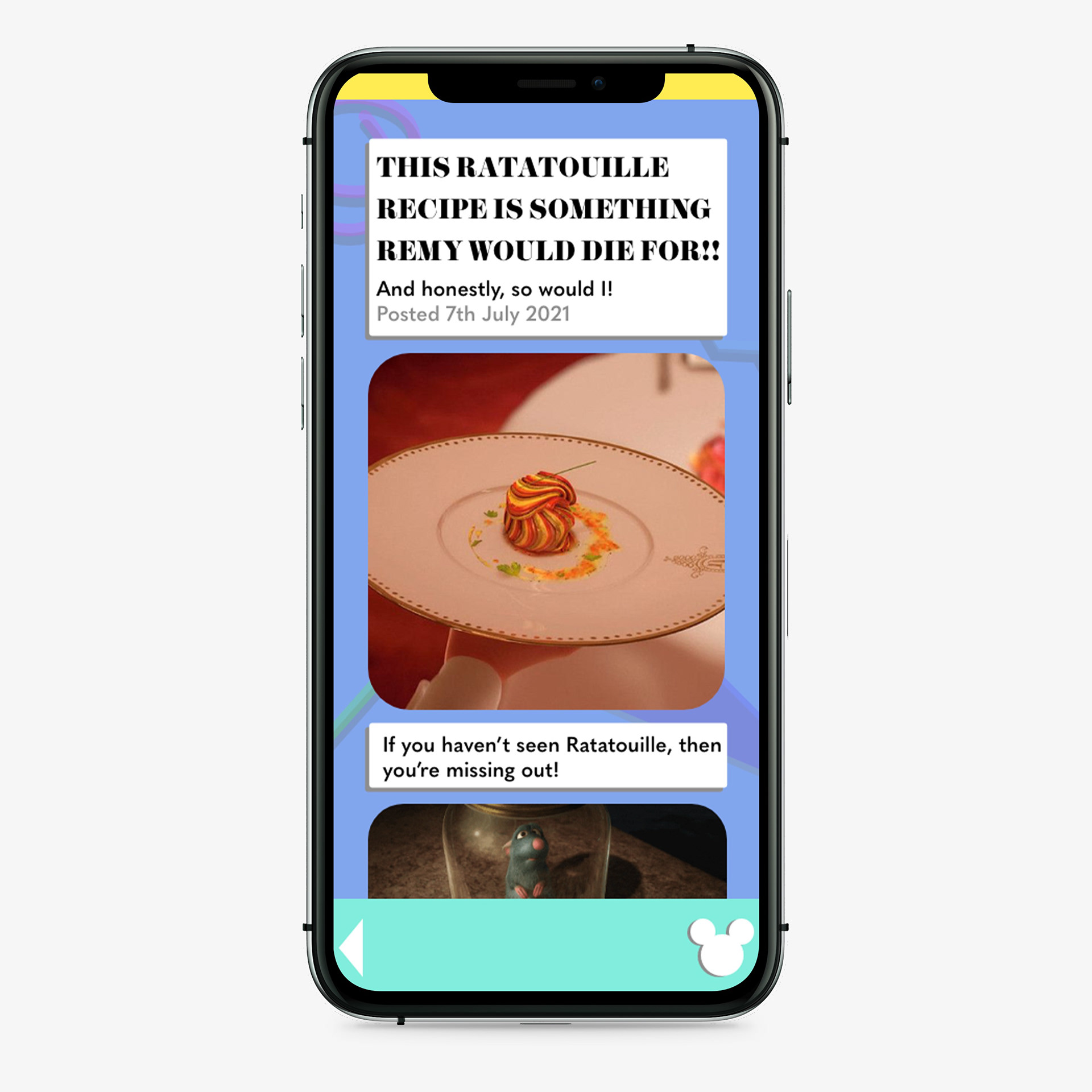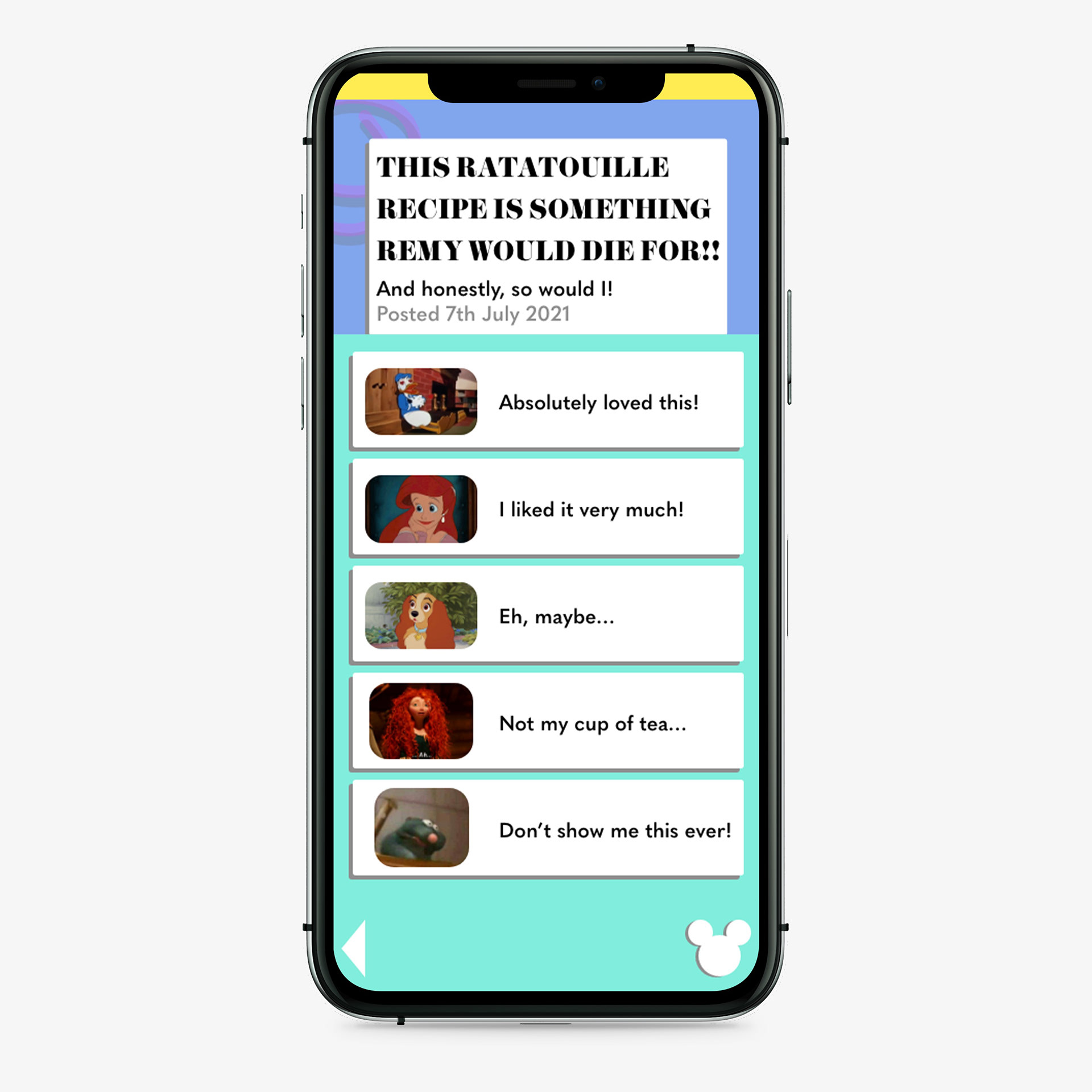 The Disney 100 App celebrates 100 days of Disney. Each day has a new theme/topic with a 'prize' for its fans e.g. how to make Remy's Ratatouille. The app is designed with a 90s Fresh Prince/Memphis style, creating a nostalgic feeling and suiting the style of our target audience. The brief mentions that the campaign has to be hyper-relevant to the Target Audience. This is done with the questionnaire that appears at the beginning of the app. By seeing what choices, the audience has selected, the feed is then tailored to what they may like. When looking at a post, the user can press the 'Mickey Mouse reaction button' and decide whether they think the post is relevant. If it is, the user can continue viewing it, if not the app will swipe away from the page and go back to the feed page.